TOP
>
  OTHERS
TOP
>
★Hoodedfingerskateboards
|STICKER-01
---
"LOGO-STICKER"
ロゴステッカーです。世界地図を同色ブラックにて背景に落とし込んでいます。
光沢がある材質を使用し、艶がでるようコーティング加工をしています。粘着力が優れていますのでお好きな所へBOMBしてみてください。
厚みはコート77kgです。
It is a logo sticker. I drop a world map into the background same color black.
I coat it so that shine appears and, with shiny materials, process it. Because the adhesive strength is good, please do BOMB to the favorite place. The thickness is coat 77kg.
---
ITEM SPEC : 6cm×15cm
|この商品を買った人はこんな商品も買ってます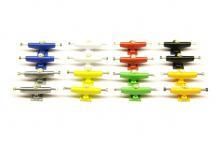 Trucks "Color" 29mm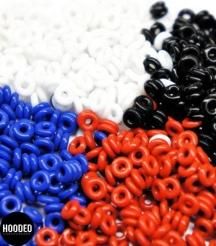 Hooded Bushings set pack